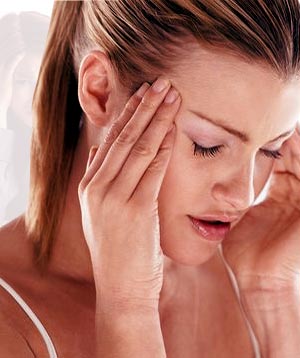 Five surprising triggers--and cures for the pain.

About 80 percent of women in this country suffer from headaches. And something as seemingly innocent as chewing gum can bring the throb, explains Larry C. Newman, M.D., director of the Headache Institute at st. Luke's--Roosevelt Hospital in New York City. Whether you suffer from migraines or tension headaches, read on for smart ways to threat and prevent them.

Your local forecast
April showers bring... April headaches? It's true: Springtime storms and changing weather triggered pain in 83 percent of migraine sufferers, according to a study from the mayo clinic in Scottsdale, AZ. Experts speculate that changes in barometric pressure play a role, though it's not yet known how they affect your brain and make your noggin throb.

What to do: Sign up to receive weather alerts at weather.com. When the forecast looks lousy, pop a painkiller, suck as acetamonophen, as a preventive fix. read more...